A workout a day may keep cancer away
By Matt Sloane, CNN
updated 10:58 AM EDT, Thu May 16, 2013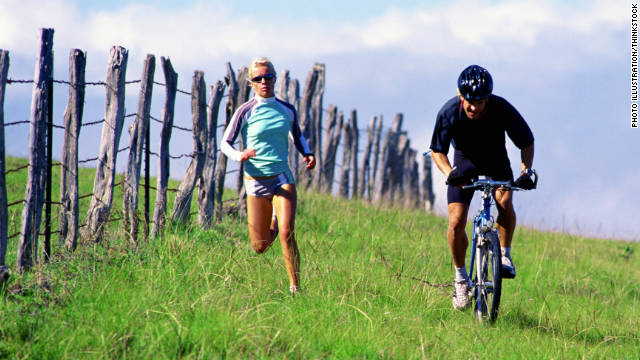 Exercise may be an important tool in preventing cancer, or in improving survival after diagnosis, new research shows.
STORY HIGHLIGHTS
Study: Getting into shape may help ward off cancer, or improve survival rates
New drugs show promise in treating various types of cancer
Less cancer treatment may be better, researchers say
(CNN) — Less cancer treatment may be better, and being in good physical shape may help keep cancer away, according to the latest research being presented at the largest convergence of cancer experts worldwide.
The American Society of Clinical Oncology meets at the end of the month in Chicago. A briefing was held Wednesday for journalists covering the meeting. Here are some highlights from studies being presented:
Exercise may keep cancer away
Getting into shape may help you ward off cancer — or boost your survival chances if you are diagnosed, according to a new study.
Researchers from the University of Vermont studied more than 17,000 men for close to 20 years. They found those who exercised the most were 68% less likely to develop lung cancer and 38% less likely to develop colorectal cancers than the least active men.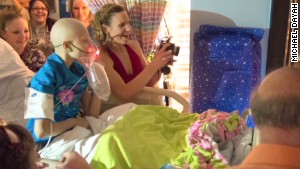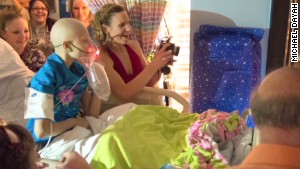 Girl with cancer gets hospital prom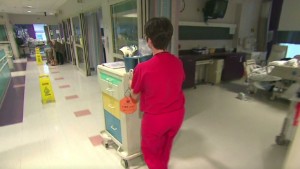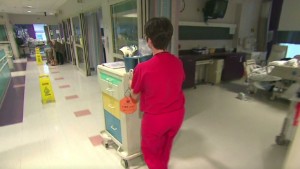 Cancer patients turned away from clinics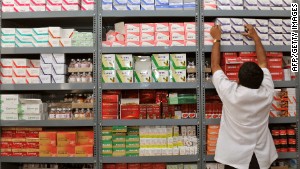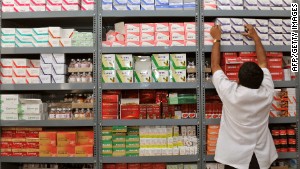 India hands generic drugs major victory
Among those men who did develop either of those two cancers or prostate cancer, exercise helped reduce the risk of death by 14% for each incremental increase in fitness level.
Boosting your immune system to fight cancer
Among the other six studies highlighted, two looked at new approaches in immunotherapy treatments — drugs that train the immune system to recognize and kill cancer cells.
One study found that a new antibody, known only as MPDL3280A, shrank tumors in 21% of the patients studied, all of whom were suffering from melanoma, lung or kidney cancers.
The drug was well-tolerated at all dose levels by the majority of patients, and reports of serious adverse reactions were infrequent, officials said.
Researchers presented results from the first phase of a clinical trial of MPDL3280A. The purpose of these initial trials is to establish the safety and dosage guidelines for an investigational drug. If it's found to be safe, as in this case, it must be tested in much bigger trials with many more people. So far, the early results are promising, according to researchers.
The second study found that the combination of two immunotherapy drugs — Yervoy and Nivolumab — can help shrink melanoma tumors.
More than half of study participants saw their tumors shrink by more than half, and nearly a third saw their tumors shrink by 80%, just in the first 12 weeks of treatment, according to the study author.
Before Yervoy received Food and Drug Administration approval two years ago, patients with melanoma — the deadliest form of skin cancer — had no real treatment options. Nivolumab still needs FDA approval.
Researchers have known that at some point, cancer cells figure out how to circumvent Yervoy and tumors start to grow again, but this study suggests that a combination of these drugs can lengthen the benefit of Yervoy.
"After years of not having success in immunotherapy, we now have two (different studies) showing significant progress," said Dr. Sandra Swain, president of the American Society of Clinical Oncology. "With these two therapies, we're seeing very rapid, profound and long-lasting tumor shrinkage, which is something that hasn't been seen before with immunotherapies."
Less is more
Three additional studies presented in the Wednesday briefing examined existing therapies for various cancers and which ones were the most effective.
The first, from Washington University in St. Louis, found that a 25% stronger dose of radiation used to treat patients with one type of lung cancer were more dangerous for the patients — and less effective in treating the disease.
The study, of patients with non-small cell lung cancer who were also receiving chemotherapy, showed an increase in "local failure," meaning cancer cells at the radiation site either weren't killed or began growing.
"Many doctors expected that using a higher dose of radiation would mean better outcomes for patients, so this was a surprising result," Swain said. "This study should put an end to discussions about higher dose treatments."
A second study looked at the efficacy of post-surgery chemotherapy and radiation for patients with seminoma, a common type of testicular cancer, versus follow-up monitoring of the patients.
Researchers looked at 1,800 patients with stage 1 seminoma in Denmark, where the typical post-surgery treatment protocol calls for regular clinic visits, CT scans, X-rays and blood work — not chemo or radiation. However, many U.S. treatment centers do use chemo and radiation as part of post-surgery treatment.
More than 80% of patients did not relapse after surgery, the study found, eliminating the need for follow-up chemotherapy or radiation. In those who did relapse, follow-up treatment led to a 99.5% survival rate.
"In this study, we see that surveillance alone was safe," said Dr. Clifford Hudis, president-elect of the American Society of Clinical Oncology.
The final study looked at whether patients with a particular form of non-Hodgkin lymphoma should have regular CT scans to detect relapses after they finish treatment. The study showed most relapses weren't detected by the scans, but by patients' complaints of symptoms, routine physical exams or blood work.
"We can spare patients from the cost and excessive radiation from follow-up CT scans," Hudis said.
The final study looked at a new class of drugs called PI3K delta inhibitors, being tested in patients with chronic lymphocytic leukemia.
The specific drug tested in the trial — Idelalisib — was shown in a first phase of study to be safe in high-risk populations, and to help reduce the size of affected lymph nodes for long periods of time. It may soon lead to alternatives to chemo for slow-growing blood cancers, Swain